Local Business Directory Search - Owensboro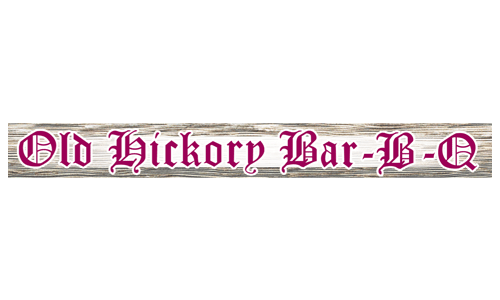 Old Hickory Bar-B-Que
338 Washington Avenue
Owensboro, KY 42301
Primary:


270-926-9000

Fax:

270-683-0747
Hours of Operation
| | | |
| --- | --- | --- |
| Monday | 09:00 AM | 09:00 PM |
| Tuesday | 09:00 AM | 09:00 PM |
| Wednesday | 09:00 AM | 09:00 PM |
| Thursday | 09:00 AM | 09:00 PM |
| Friday | 09:00 AM | 10:00 PM |
| Saturday | 09:00 AM | 10:00 PM |
| Sunday | 09:00 AM | 09:00 PM |
Payment Methods
Cash
Check
Visa
Master Card
Discover
Debit
Service Areas
Owensboro, KY
Categories
Event Planning , Caterers , Restaurants , Caterers , RESTAURANTS DINING , Restaurants Barbecue , Business to Business , Caterers
Services
Event Planning , Business to Business , Restaurants , Restaurants , Parties , Custom Orders , Catering , Reunions , Gift Certificates , Catering Services , Picnics , Banquets , Smoking Area , Company Events , Special Events , Custom Processing , Holiday Parties , Events , Family Reunions , Remodeling , New , Used , Company Parties , Motels , Trade Ins , Chicken , Family Events , Christmas Parties , Cooking , Custom Services
Tags
barbeque,
foods,
carry out,
mutton,
pork,
beef,
chicken,
ham,
smoked hickory,
restaurants,
caterers,
old hickory bar-b-q,
Chicken,
Ribs,
Pork Chops,
Steaks,
Turkey,
Chops,
Ham,
Beef,
Pork,
Poultry,
Bbq,
Barbeque,
Meats,
Barbeque Chicken,
Sauces,
Produce,
Mutton,
Pork Ribs,
Barbeque Ribs,
BBQ Pork,
Chickens
In 1918 Charles "Pappy" Foreman, an Owensboro blacksmith, put aside the tools of his trade and began barbecuing mutton on a pit located at 25th and Frederica. More than 80 years later, the Foreman barbecuing tradition thrives into the sixth generation. Named Old Hickory in 1954, our dedication to providing the Owensboro area with the finest quality mutton, pork, pork ribs, beef, ham, chicken and various side dishes has never slacked. This has been possible only by keeping one thing in mind over the years: To produce consistently first-rate barbecue; there can be neither shortcuts nor compromise. That is why the old methods have been retained, such as cooking exclusively with hickory wood. Only hickory wood seems to embody our meats with the unique, distinctive flavor that Owensboro natives recognize immediately as good barbecue. Only through the combining of hickory smoke and our special bled barbecue sauce, applied regularly during the cooking process, are we assured in achieving the highest standards for excellent barbecue. There are quicker, less expensive, easier ways of getting the job done, but none of them are as satisfying to us – or you. More could be said, but good food speaks its 'own language'. Find out for yourself!


We Custom Cook And Cater

Let us custom cook your ham, turkey, deer and chicken for the Thanksgiving and Christmas Holidays!

Catering services available for company picnics, family reunions, large or small. We will accommodate your budget. Ask for a catering menu. Come see our new additions and remodeling. New Large banquet room - reserve for your party or event.


"Six Generations of Quality Bar-B-Q"

"Where Folks Bring Visitors For Owensboro's Best Bar-B-Q"
Custom Cooking




Catering




Six Generations of Quality Bar-B-Q




Delicious Hickory Smoked




Mutton




Pork




Beef




Chicken




Ham


Old Hickory Bar-B- Que Products & Services:


Restaurants

Caterers

Barbeque

Foods

Carry Out

Mutton
Old Hickory Bar-B-Que
All form fields are required.
Old Hickory Bar-B-Que Ratings & Reviews:
Owensboro247 Insider | 11/06/2009
Delicious home cooking! Mutton, pork, turkey, sandwiches, this restaurant has everything! Also, they have heavenly desserts! Try the blackberry pie.
This restaurant is very flexible; there is a drive-thru window, a to-go counter, and an eat-in dining room. The service is wonderful; the food came quickly and was fantastic.
Try it, you will like it!
Owensboro247 Insider
Old Hickory Bar-B-Que
338 Washington Avenue
Owensboro, KY 42301
Primary: 270-926-9000
Fax: 270-683-0747
Request Driving Directions
Enter your starting location in the field below to get directions to Old Hickory Bar-B-Que.